Ad blocker interference detected!
Wikia is a free-to-use site that makes money from advertising. We have a modified experience for viewers using ad blockers

Wikia is not accessible if you've made further modifications. Remove the custom ad blocker rule(s) and the page will load as expected.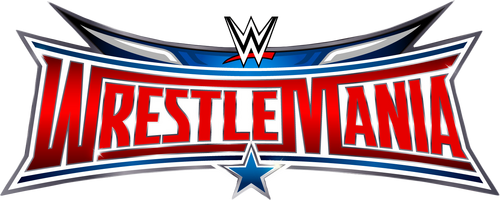 Information on Venue
Opened: July 2009
Capacity: 100,000+
Construction Cost: $1.3 billion
Matches
Andre The Giant 20 man memorial Battle Royal
WrestleMania XXXII Facts
WrestleMania 32 was the most social event in WWE history, according to Nielsen Social, with 2.5 million mentions on Twitter throughout the day and 1.3 million mentions during the broadcast alone, an increase of 50 percent and 18 percent year-over-year, respectively.
WWE-related content saw more than 250 million video views across WWE.com, the WWE App and social media during WrestleMania Week, an increase of 122 percent year-over-year.
WrestleMania set data usage records, totaling 8.6TB on the AT&T network. This set a new record for data traffic at AT&T Stadium, an increase of 36 percent over the data traffic during the College Football Playoff National Championship Game in 2015.
WrestleMania reached 1.82 million global households on WWE Network alone, making it the most-watched WrestleMania in history, with pay-per-view data still forthcoming.
WWE Network subscribers viewed 21.7 million hours during WrestleMania Week or 12 hours per subscriber during the week. This compares to 15 million hours last year, a year-over-year increase of 45 percent.
WWE generated a record-breaking $4.55 million in WrestleMania merchandise revenue, an increase of 37 percent, or $1.2 million, from last year's previous record at WrestleMania 31.
Inducted into the Hall of Fame
Celebrities
Pictures of the Event
Event
Matches
Kalisto v Ryback
10-Diva tag team match
The Usos v The Dudley Boyz
Fifth Harmony sings America the Beautiful
Owens v Miz v Ziggler v Zayn v Stardust v Ryder v Cara
AJ Styles v Chris Jericho
The New Day v The League of Nations
Dean Ambrose v Brock Lesnar
WWE Hall of Fame
Charlotte v Becky Lynch v Sasha Banks
The Undertaker v Shane McMahon
Andre The Giant 20 man memorial Battle Royal
The Rock v Erick Rowan
John Cena returns and joins The Rock at WrestleMania 32
Triple H v Roman Reigns
Hall of Fame
Red Carpet
The Godfather
Stan Hansen
Jacqueline
Fabulous Freebirds
Big Boss Man
Snoop Dogg
Joan Lunden
Sting
WrestleMania Axxess
Day 1
Day 2
Day 3
Day 4
Dusty Rhodes statue unveiled at Axxess
WrestleMania 32 Pro-Am Golf Tournament
WrestleMania Axxess Matches
External links