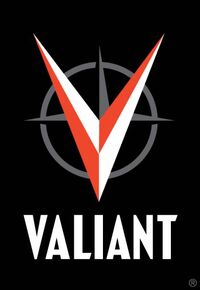 Valiant Comics began as an imprint of Voyager Communications, established in 1989 in part by former Marvel editor-in-chief Jim Shooter. It was discontinued in 1994 after being bought out by Acclaim Entertainment. After Acclaim closed its doors in 2004, the publisher was revived as Valiant Entertainment and has been publishing new material since May 2012.
They were the publishers of WWF Battlemania.
External links
Ad blocker interference detected!
Wikia is a free-to-use site that makes money from advertising. We have a modified experience for viewers using ad blockers

Wikia is not accessible if you've made further modifications. Remove the custom ad blocker rule(s) and the page will load as expected.