Welcome Message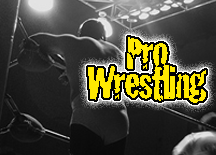 Hi, welcome to Pro Wrestling Wiki! Thanks for your contributions.
Here's a wiki tip for you -- you can sign your name on talk/discussion pages by typing ~~~~ which automatically adds your signature and the date.
Please read Editing Tips/Rules before you edit any page! This may save you from a ban
Please leave a message on my talk page if I can help with anything!
RobJ1981 12:05, 18 February 2009 (UTC)