Ad blocker interference detected!
Wikia is a free-to-use site that makes money from advertising. We have a modified experience for viewers using ad blockers

Wikia is not accessible if you've made further modifications. Remove the custom ad blocker rule(s) and the page will load as expected.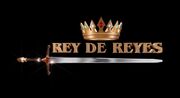 The Rey de Reyes (English: "King of Kings") is an annual tournament held by Asistencia Asesoría y Administración (AAA) comparable to World Wrestling Entertainment's King of the Ring tournament. For the first six tournaments the format has been 4 way elimination matches with 4 qualifies and a final, but in later tournaments the format has changed a couple of times. The winner is usually either currently one of the top faces or heels of the promotion of a wrestler that AAA is hoping to push to the main event position. Unlike the King of the Ring there is normally no crown and the wrestlers usually do not refer to themselves as "King" after winning the tournament.
Rey de Reyes dates and venues
| Event | Date | City | Venue | Main Event |
| --- | --- | --- | --- | --- |
| Rey de Reyes 1997 | April 30, 1997 | Convention Center | Ciudad Madero, Tamaulipas, Mexico | 1997 Rey de Reyes tournament final. |
| Rey de Reyes 1998 | March 1, 1998 | Toreo de Cuatro Caminos | Naucalpan, Mexico State, Mexico | 1998 Rey de Reyes tournament final. |
| Rey de Reyes 1999 | March 7, 1999 | Toreo de Cuatro Caminos | Naucalpan, Mexico State, Mexico | Perro Aguayo vs. Sangre Chicana vs. El Cobarde - Lucha de Apuesta, three-way "Hair vs. Hair" Bull Terrier Match. |
| Rey de Reyes 2000 | March 5, 2000 | Toreo de Cuatro Caminos | Naucalpan, Mexico State, Mexico | La Parka vs. Gigante Drako - Lucha de Apuesta, mask vs. mask match |
| Rey de Reyes 2001 | March 30, 2001 | Convention Center | Ciudad Madero, Tamaulipas, Mexico | 2001 Rey de Reyes tournament final. |
| Rey de Reyes 2002 | March 17, 2002 |   | Zapopan, Jalisco, Mexico | 2002 Rey de Reyes tournament final. |
| Rey de Reyes 2003 | March 16, 2003 |   | Zapopan, Jalisco, Mexico | 2003 Rey de Reyes tournament final. |
| Rey de Reyes 2004 | March 21, 2004 | Toreo de Cuatro Caminos | Naucalpan, Mexico State, Mexico | 2004 Rey de Reyes tournament final. |
| Rey de Reyes 2005 | March 11, 2005 | Convention Center | Ciudad Madero, Tamaulipas, Mexico | 2005 Rey de Reyes tournament final. |
| Rey de Reyes 2006 | March 10, 2006 | Convention Center | Ciudad Madero, Tamaulipas, Mexico | 2006 Rey de Reyes tournament final. |
| Rey de Reyes 2007 | March 18, 2007 | Toreo de Cuatro Caminos | Naucalpan, Mexico State, Mexico | 2007 Rey de Reyes tournament final. |
| Rey de Reyes 2008 | March 16, 2008 | Plaza de Toros Lorenzo Garza | Monterrey, Nuevo León, Mexico | El Mesias vs. Cibernético for the AAA World Heavyweight Championship |
| Rey de Reyes 2009 | March 15, 2009 | Plaza de Toros Nuevo Progreso | Guadalajara, Jalisco | El Mesias vs. Chessman for the AAA World Heavyweight Championship |
| Rey de Reyes 2010 | March 12, 2010 | Palacio de Toros Santa Maria | Querétaro, Querétaro | El Mesias vs. Electroshock vs. Mr. Kennedy for the AAA World Heavyweight Championship |
| Rey de Reyes 2011 | March 18, 2011 | Plaza de Toros Monumental | Aguascalientes, Aguascalientes | 2011 Rey de Reyes tournament final. |
| Rey de Reyes 2012 | March 18, 2012 | Auditorio Benito Juárez, | Zapopan, Jalisco | 2012 Rey de Reyes tournament final. |
| Rey de Reyes 2013 | March 17, 2013 | Plaza de Toros Monumental, | Monterrey, Nuevo León | 2013 Rey de Reyes tournament final. |
| Rey de Reyes 2014 | March 16, 2014 | Plaza de Toros Monumental, | Monterrey, Nuevo León | 2014 Rey de Reyes tournament final. |
| Rey de Reyes 2015 | March 15, 2015 | Plaza de Toros Nuevo Progreso, | Guadalajara, Jalisco | 2015 Rey de Reyes tournament final. |
Logos
External Links