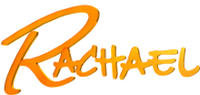 Rachael Ray, also known as The Rachael Ray Show, is an American talk show starring Rachael Ray that debuted in syndication in the United States and Canada on September 18, 2006 and also airs in other countries. It is filmed at Chelsea Television Studios in New York City. The show's 8th season premiered on September 9, 2013, and became the last Harpo show in syndication to switch to HD with a revamped studio.
External links
Ad blocker interference detected!
Wikia is a free-to-use site that makes money from advertising. We have a modified experience for viewers using ad blockers

Wikia is not accessible if you've made further modifications. Remove the custom ad blocker rule(s) and the page will load as expected.