Home
Talk

56
21,770pages on
this wiki
Pro Wrestling Wiki
is a fan-created website about the WWE and other pro wrestling franchises. The wiki format allows anyone to create or edit any article, so we can all work together to collect everything there is to know about Pro Wrestling. Hit
Edit this page
to contribute! Not sure where to start? We're trying to get all the wrestler pages to match a common template, like the one seen for
Hulk Hogan
. If you see a wrestler page that isn't set up like that, it'd be a big help if you fix it up! Please read
Editing Tips
to keep up with editing changes on this Wikia site.
Feel free to add us on Facebook.
, or just like us at
Love Pro Wrestling Wikia
Promotions
Promotion Of The Month

WWE NXT is a professional wrestling television program produced by World Wrestling Entertainment (WWE) which debuted on February 23, 2010. Read more...

Poll
Who will win at Extreme Rules?
Male Wrestler of the Month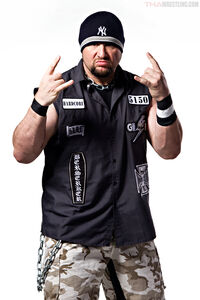 Mark LoMonaco (July 14, 1971) is an American professional wrestler. He currently wrestles for Total Nonstop Action Wrestling (TNA) under the ring name Bully Ray, where he is the reigning TNA World Heavyweight Champion.
LoMonaco wrestled for Extreme Championship Wrestling (ECW) from 1995 to 1999 under the ring name Buh Buh Ray Dudley and for World Wrestling Federation/Entertainment (WWF/E) as Bubba Ray Dudley from 1999 to 2005. He began performing with TNA in 2005 as Brother Ray before adopting his current ring name in 2010.
Along with his kayfabe half-brother D-Von/Devon, LoMonaco is one-half of the tag team the Dudley Boyz, now known as Team 3D. Characterized by their unorthodox ring apparel and usage of tables in their matches, Team 3D are recognized as 23-time world tag team champions. Along with 10 WWE Hardcore Championship reigns, and his TNA World Heavyweight title reign, LoMonaco has held 34 total championships between WWE, ECW, TNA, and New Japan Pro Wrestling (NJPW). Read more...

Featured Article
Shawn Michaels: My Journey is a 3-disc DVD set released by World Wrestling Entertainment on March 9, 2010. This set looks back at 25 of the best-remembered matches of Shawn Michaels' career. In addition, Michaels reflects on each match prior to them airing.
One of the strongest productions put out on DVD has got to be "Shawn Michaels: My Journey" from WWE Home Video. This three-disc set features over twenty classic wrestling matches that will blow away almost anything put out there when it comes to professional wrestling matches. The skills, the ability, charisma, & energy are all shown at maximum levels here in many moments during this fantastic journey through the times & trials of "the Heartbreak Kid."
Hosted by Michael Cole, Shawn Michaels is also put into a "hot seat" style interview throughout the breaks of every match shown, and talks about his career as the matches go through from being a green kid in the locker rooms in Kansas City, Texas, & Las Vegas to hitting the big time and making all the adjustments necessary to survive with his peers. In the early days, it was party hard, and everything happened so fast that all of the sudden he is in the ring with grizzled veterans in the WWE rings across the entire world and picking up tons of knowledge & serious confidence. Listen to Shawn as he transitions from a rookie to the world of tag team wrestling, then singles competition, & to the top of the WWE. Read more..
News
Loading RSS data...
Refresh
Featured PPV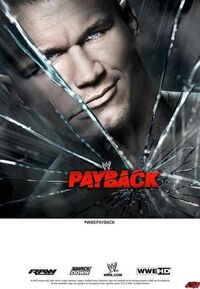 Payback is an upcoming professional wrestling pay-per-view (PPV) event produced by WWE, which will take place on Sunday, June 16, 2013. Read more..

Female Wrestler of the Month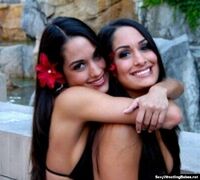 The Bella Twins (November 21, 1983) are American twin professional wrestlers. The twins are a professional wrestling tag team under the ring names Brie Bella and Nikki Bella respectively and collectively referred to as The Bella Twins. Read more...