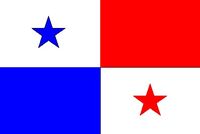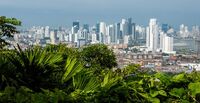 Panama, officially called the Republic of Panama, is a country geographically situated in the Central American Isthmus between North and South America. It is bordered by Costa Rica to the west, Colombia to the southeast, the Caribbean to the north and the Pacific Ocean to the south. The capital and largest city is Panama City, whose metro area is home to nearly half of the country's 3.6 million people.
Wrestlers
Also see
External links
Ad blocker interference detected!
Wikia is a free-to-use site that makes money from advertising. We have a modified experience for viewers using ad blockers

Wikia is not accessible if you've made further modifications. Remove the custom ad blocker rule(s) and the page will load as expected.