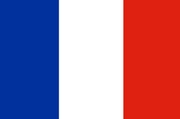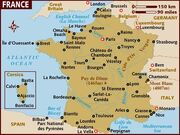 France, is a unitary semi-presidential republic in Western Europe, with several overseas regions and territories. Metropolitan France extends from the Mediterranean Sea to the English Channel and the North Sea, and from the Rhine to the Atlantic Ocean. It is one of three countries (Morocco, Spain) to have both Atlantic and Mediterranean coastlines. From its shape, it is often referred to in French as l'Hexagone ("The Hexagon"). It is a member of the European Union.
Cities
Arenas
Events
Promotions
Wrestlers
Also see
External Links
Ad blocker interference detected!
Wikia is a free-to-use site that makes money from advertising. We have a modified experience for viewers using ad blockers

Wikia is not accessible if you've made further modifications. Remove the custom ad blocker rule(s) and the page will load as expected.