Ad blocker interference detected!
Wikia is a free-to-use site that makes money from advertising. We have a modified experience for viewers using ad blockers

Wikia is not accessible if you've made further modifications. Remove the custom ad blocker rule(s) and the page will load as expected.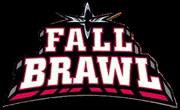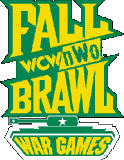 Fall Brawl was an annual pay-per-view in World Championship Wrestling (WCW) held in the month of September from 1993 through 2000. The name was derived from the fall edition of Clash of the Champions, called "Fall Brawl". It was considered by many as WCW's answer to the World Wrestling Federation's (WWF) annual Survivor Series pay-per-view due to the main event WarGames match held during most of the Fall Brawl shows. World Wrestling Entertainment have owned the rights to Fall Brawl since they purchased WCW in 2001, however to date, they have not yet produced their own version of the event.
Fall Brawl dates and venues
| Event | Date | City | Venue |
| --- | --- | --- | --- |
| Fall Brawl 1993 | September 19, 1993 | Houston, Texas | Astro Arena |
| Fall Brawl 1994 | September 18, 1994 | Roanoke, Virginia | Roanoke Civic Center |
| Fall Brawl 1995 | September 17, 1995 | Asheville, North Carolina | Asheville Civic Center |
| Fall Brawl 1996 | September 15, 1996 | Winston-Salem, North Carolina | Lawrence Joel Coliseum |
| Fall Brawl 1997 | September 14, 1997 | Winston-Salem, North Carolina | Lawrence Joel Coliseum |
| Fall Brawl 1998 | September 13, 1998 | Winston-Salem, North Carolina | Lawrence Joel Coliseum |
| Fall Brawl 1999 | September 12, 1999 | Winston-Salem, North Carolina | Lawrence Joel Coliseum |
| Fall Brawl 2000 | September 17, 2000 | Buffalo, New York | Marine Midland Arena |
See also
External links