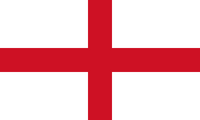 England is a country that is part of the United Kingdom. It shares land borders with Scotland to the north and Wales to the west; the Irish Sea is to the north west, the Celtic Sea to the south west, with the North Sea to the east and the English Channel to the south separating it from continental Europe. Most of England comprises the central and southern part of the island of Great Britain in the North Atlantic. The country also includes over 100 smaller islands such as the Isles of Scilly and the Isle of Wight.
Cities
Arenas
Events
Promotions
Wrestlers
Also see
External Links
Ad blocker interference detected!
Wikia is a free-to-use site that makes money from advertising. We have a modified experience for viewers using ad blockers

Wikia is not accessible if you've made further modifications. Remove the custom ad blocker rule(s) and the page will load as expected.