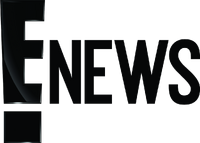 E! News, previously known as E! News Daily and E! News Live, describes both the entertainment news division of the E! network in the United States, and the branding of its flagship entertainment newscast. The program debuted on September 1, 1991 and mainly reports on celebrity news and gossip, along with previews of upcoming films and television shows, regular segments about all of those three subjects, and some news about the industry in general.
External links
Ad blocker interference detected!
Wikia is a free-to-use site that makes money from advertising. We have a modified experience for viewers using ad blockers

Wikia is not accessible if you've made further modifications. Remove the custom ad blocker rule(s) and the page will load as expected.