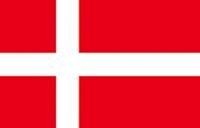 Denmark is a Scandinavian country in the European Union. The southernmost of the Nordic countries, it is southwest of Sweden and south of Norway, and bordered to the south by Germany. The Kingdom of Denmark[N 9] is a sovereign state that comprises Denmark proper[N 2] and two autonomous constituent countries in the North Atlantic Ocean: the Faroe Islands and Greenland. Denmark has an area of 42,924 square kilometres (16,573 sq mi), and a population of 6.102.732 in February 2016.
Cities
Wrestlers
Ad blocker interference detected!
Wikia is a free-to-use site that makes money from advertising. We have a modified experience for viewers using ad blockers

Wikia is not accessible if you've made further modifications. Remove the custom ad blocker rule(s) and the page will load as expected.