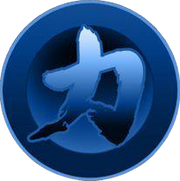 CHIKARA Pro Wrestling records all their shows and sells them on DVD through their mail and online store. CHIKARA is also organized into different seasons - starting with Season 1 (2002) and they are currently on indefinite hiatus following their fourth iPPV, Never Compromise (2013). On November 13, 2011, CHKARA made their Internet Pay Per View debut as High Noon went live and featured the finals to crown their very first Grand Champion.
List of Chikara Pro Wrestling events
2002 (Season One)
2003 (Season Two)
2004 (Season Three)
2005 (Season Four)
2006 (Season Five)
2007 (Season Six)
2008 (Season Seven)
2009 (Season Eight)
2010 (Season Nine)
2011 (Season Ten)
2012 (Season Eleven)
2013 (Season Twelve)
2014 (Season Thirteen)
2015 (Season Thirteen)
2016
2017
External links
Ad blocker interference detected!
Wikia is a free-to-use site that makes money from advertising. We have a modified experience for viewers using ad blockers

Wikia is not accessible if you've made further modifications. Remove the custom ad blocker rule(s) and the page will load as expected.