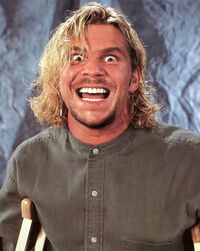 The Brian Pillman Memorial Show was an annual professional wrestling event held between 1998 and 2001 benefiting the children of Brian Pillman and featuring talent from World Championship Wrestling, the World Wrestling Federation and Extreme Championship Wrestling, as well as local and indy performers. The proceeds for the event went to the future education of Pillman's children.
The match between Chris Benoit and Steven Regal at the 3rd Annual Brian Pillman Memorial Show is often cited as being the impetus for the rehiring of Regal by the World Wrestling Federation later that year. The match was included on Benoit's 2004 DVD Hard Knocks: The Chris Benoit Story.
Brian Pillman Memorial Show dates and venues
References
Ad blocker interference detected!
Wikia is a free-to-use site that makes money from advertising. We have a modified experience for viewers using ad blockers

Wikia is not accessible if you've made further modifications. Remove the custom ad blocker rule(s) and the page will load as expected.