The Black Man Special is a professional wrestling move. This complicated submission moves is executed when a wrestler stands on his opponent's back and then yanks on his arms. It is a rarely executed maneuver but used to be a specialty of the legendary Black Man. These days Angel Azteca Jr. will occasionally use the move as a secondary finisher.
Videos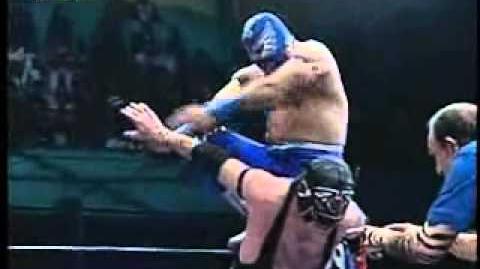 Ad blocker interference detected!
Wikia is a free-to-use site that makes money from advertising. We have a modified experience for viewers using ad blockers

Wikia is not accessible if you've made further modifications. Remove the custom ad blocker rule(s) and the page will load as expected.